Dometic Air Conditioner Truck Parking Cooler 24V Quiet, Longer Run Time RTX2000
DOMETIC COOLAIR Air Conditoner RTX 2000 is designed for parking cooler with longer running times, and for use in hot climates. The RTX Truck Parking Air Conditioner comes with an entirely new technology to continue a unique success story.
The RTX 2000 generates more than twice the cooling power at the same running time. All of this is possible thanks to the use of a variable speed inverter compressor, which makes for excellent cooling performance and amazingly efficient and quiet operation.
Significantly longer running time up to 6 Hours - Quiet operation - 4 Operating modes
A familiar picture in parking areas: truck drivers leaving the engine running for hours to use the air conditioner or to recharge the batteries during their resting periods. This is bad for the environment, and it's also against the law. Tons of fuel are wasted, and fleet operators pay dearly for it, plus it wears down the engine faster.
MORE EFFICIENCY AND POWER
 A Dometic CoolAir parking cooler keeps operating costs down. Equally important to fleet owners is the fact that it improves work safety and thus ensures that the driver and freight arrive safe and sound. 
MAXIMUM COOLING, MINIMUM ENERGY
CoolAir RTX 2000 provides added cooling performance and runtime compared to its predecessor model - without consuming more energy! The variable speed inverter compressor allows for excellent cooling and operates both quietly and efficiently.
Up to 6 h running timeVery quiet running

Turbo cooling operating mode for quick cooling

All A/C components integrated into roof unit

ADR compliant

High cooling capacity: 2000 W

Highly efficient: only 40 A power consumption in Eco mode
SPECIFICATIONS
Model DOMRTX2000
Product Description: Truck parking cooler, 2000 W

DIMENSIONS
Dimensions product depth 645 mm
Dimensions product height 308 mm
Dimensions product width 859 mm
Net weight 31.5 kg
Input voltage (DC) 24 V OR 12 V

PERFORMANCE
Cooling capacity (ISO 5151) 2000 W
Power consumption - Cooling mode (ISO 5151) 650W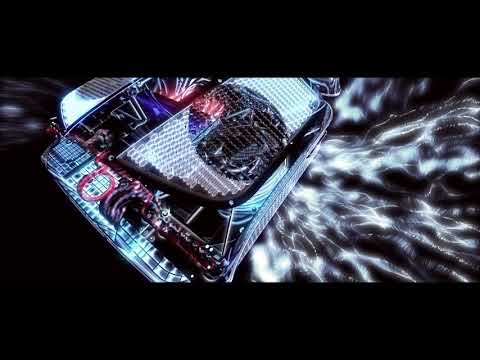 Quiet & Efficient RTX2000. Shop now at Best Buys Online
More Information

| | |
| --- | --- |
| SKU | DOMRTX2000 |
| Brand | DOMETIC |
| Warranty | 12 months |
| Condition | New |
| Dimension Length (cm) | 86 |
| Dimension Width (cm) | 65 |
| Dimension Height (cm) | 31 |
 DELIVERY
At Best Buys Online, we always strive to offer you the lowest shipping prices possible.
On each product page, we provide an online instant shipping quote with multiple options of shipping to your commercial address (for ex: business, farm, workshop) or your house and with or without tailgate.
To learn about our rates, please try our free instant online shipping calculator and you'll get an immediate response - a shipping quote that is budget-friendly.
PLEASE NOTE: 
PO BOXES : NO parcels above 22kg and/or longer than 1meter can be sent to a PO Box. Signature is required.
1. Goods are shipped once payment is received in full. We strongly advise all customers that they provide a delivery address where someone is available to sign for the goods during business hours. Sometimes, a forklift will be required to unload at the destination. If customers don't have means to unload, you may be required to pick it up from a designated courier depot, OR pay an extra fee for the tailgate to unload the item when delivering to your nominated address. Please send us a message or call us (03) 9210 0400 to arrange.
2. All courier companies will attempt delivery of your goods once. If no one is home when delivery is being attempted, a note will be left. A re-delivery will incur extra charges. All second deliveries need to be directly organised with the courier company and paid for before goods are delivered.
3. Once in the hands of the couriers, freight times are outside of our control. However all tracking details are forwarded via email upon dispatch and customers are welcome to contact the relevant freight company, or we are happy to attend to any queries you may have.
4. FREE SHIPPING PROMOTION: This only applies to customers in capital cities. Free Shipping does not apply to regional areas. We can send the item to the nearest freight depot, and we will charge you the difference in freight cost to the capital city and your pick-up location. Please call us on (03) 9210 0400 for further information.
PICK-UP OPTION (No Handling Fee applies)
This option allows you to pick up your order from our Melbourne warehouse at no added cost.
Bookings are essential. Collection available at U5/25 Jersey Rd, Bayswater, Vic 3153.
Once your order has been placed, we will contact to let you know when your order will be available for pickup. (Our operating hours are between 8AM to 5PM Monday to Friday and 9am-3pm on Saturday).